API Manufacturing Plant Supplier
UMA PHARMATECH MACHINERY is leading fermenter Manufacturer and supplier for API MANUFACTURING PLANT in india. We Are Manufacturing and suppling Pilot Scale API Manufacturing Plant With All Required ISO Certification and ASME CODE Standard supplier. We are Follow USFDA Guideline In Our API Manufacturing Plant Supplier. Uma Pharmatech Machinery Bioreactor For Vaccine Production. Our API Manufacturing Plant Comes With
PLC Or Scada Based Software
Datalogger Facility
Data Aqurirism
Data Recorder
Recipe Facility For Mass Production
Automatic Weight Control
Automatic Flow Control
Automatic Temperature Control
Automatic Pressure Controlling
Data Printing With Thermal Dot Printer after batch complete.
We are Looking For Customer For API Manufacturing Plant Setup and We are Manufacturing Bioreactor For Vaccine Production From United States, South Africa, Russia, United Kingdom, Nigeria, Kenya, Tanzania, Brazil, Australia, Germany, India.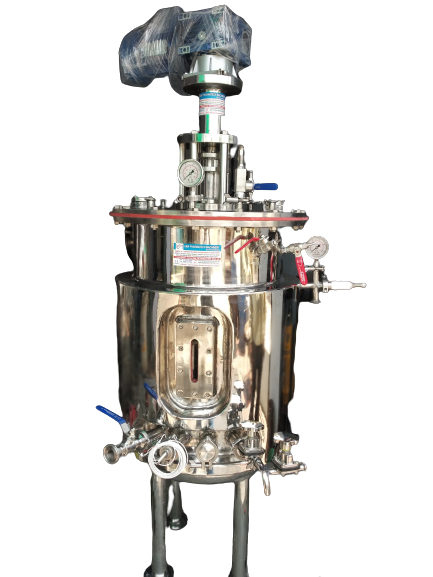 Uma Pharmatech Machinery Design And Manufacturing AS Per Customer Requirement API Manufacturing Plant With All Utility.
We are located in Ahmedabad- Gujarat and supplier in Indian states like Maharashtra, Tamil Nadu, Punjab, Haryana, Karnataka, Madhya Pradesh, Andhra Pradesh, Rajasthan. 
 Uma Pharmatech Machinery  Manufacturer Economic API Manufacturing Plant cost For Industrial Pharma API PLANT. 
For Know Cost Of API Manufacturing Plant Cost Click Here
 Our Machinery for API Manufacturing supplier in Hyderabad, Anantapur, Chittoor, Guntur, East Godavari, Krishna District, Kurnool, Vishakhapatnam, west Godavari, Prakasam, Srikakulam.
In Telangana We Supply Following Cities like Hyderabad, Adilabad, Karimnagar, Khammam, Medak, Mahbubnagar, Nalgonda, Nizamabad, Rangareddy, Warangal.