Industrial fermentation plant manufacturer
In India For industrial fermentation plant manufacturer Uma Pharmatech Machinery Is One Of The Trusted Place To Developer Your Fermentation System. We Provide Low Cost Fermenter With All Fermentation System As Per Customer Requirement In India. Our Fermentation System Used In Various Industries Biochemical, Pro bio tics, API Bulk Drug, Vaccine, Protein, Prebiotic, Food and Beverage etc..
UPM Provide Total Solution For Fermentor Under One Roof. UPM Fermenter Design Is Very Unique From Other Fermenter Manufacturers. We Have More than 10+ Years Of Experience in  design of fermenter. UPM Fermentation Tank is Made Of SS 316L Material For industrial fermenter. We are Provide Total Fermentation Equipment's Like Boiler, Chiller, Compressor, Agitation, Aeration.
UPM Agitator For Fermenter Is Very Unique and Prover Design For Industrial Fermenter. We are Provide Double and Single Mechanical Seal For Zero Contamination in Fermenter. Uma Pharmatech Machinery Made Industrial Fermenter Prize is very low for biofertilizer manufacturer. Because Of Low cost Biofertilizer Can Produce In UPM Fermenter Because of Inbuilt Heating System.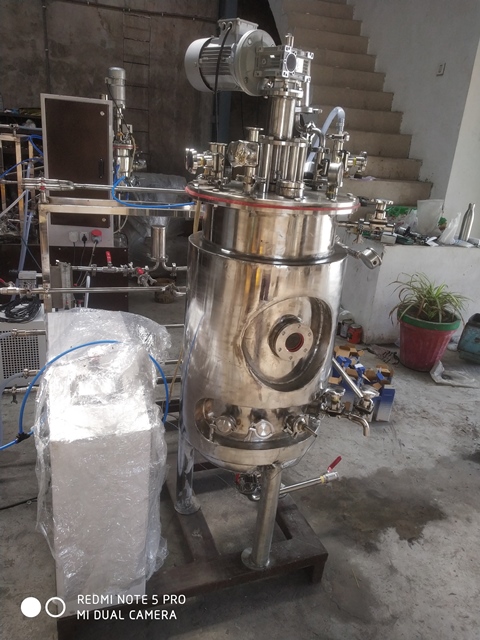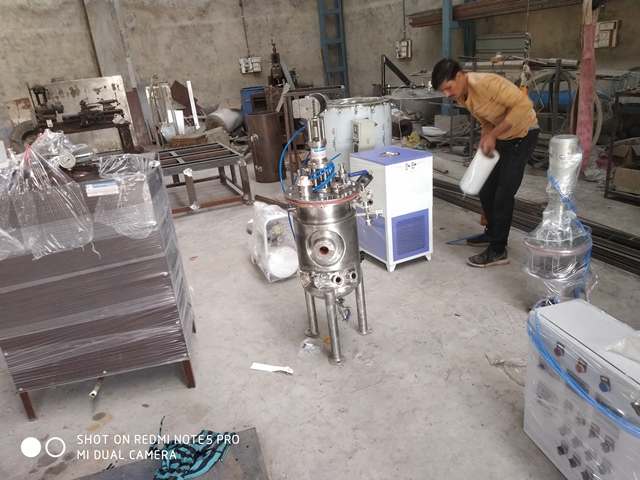 Insitu Industrial Fermentation System With all Utilities Like Chiller, Oil Free Air Compressor, Electric Steam Boiler, Lab Scale Fermenter, Glass Fermenter.
UMA PHARMATECH MACHINERY  Have capacity to manufacturing Total turnkey industrial process plants for fermentation processes by engineering, manufacturing and Automation system for the fermenter. Production  scale manufacturing Capacity each have their own necessities, We offer continuity through Intelligent Bio Engineering capability.
Customer Can Make low Bio fertilizer prize in UPM Fermentation System. Uma Pharmatech Machinery Fermenter system is Best for Biofertilizer Production Like rhizobium biofertilizer, azospirillum biofertilizer, azotobacter biofertilizer, pseudomonas fluorescents biofertilizer, bacterial biofertilizers,  zytonic m bio fertilizer, liquid biofertilizer, fungal biofertilizers, psb biofertilizer, nitrogen fixing biofertilizers, azotobacter fertilizer, biofertilizer in paddy field, phosphobacteria biofertilizer, organic bio fertilizer, acetobacter biofertilizer, rhizobium fertilizer, Trichoderma biofertilizer, pseudomonas biofertilizer, mass production of rhizobium.
We Have Special Design For API Manufacturing Plant At Low Cost Fermentation System. This System Include
SIP System
CIP Syetem
Ph Automation
Zero Contamination Free Mechanical Seal
Dissolve Oxygen
Asseptic Sampling and Harvesting
Automatic Innoculation
Recipie Facilities
Weight Controlling
Temperature Controlling.
Upm main manufacturing facility establishment in Ahmedabad, Gujarat, India.
We deliver our product and service in Andhra Pradesh, Tamilnadu, Madhya Pradesh, Maharashtra, Karnataka, Punjab, Gujarat and all over India.
UPM main unit for industrial fermenter manufacturing is in dhamatvan, Ahmedabad, Gujarat -India. We supply our product industrial fermenter in India most states like Maharashtra, Tamilnadu, Andhra Pradesh, Karnataka, Punjab, Rajasthan, Uttarakhand, Madhya Pradesh.
We Manufacture Industrial and Laboratory Fermenter For Pharmaceutical, Biotech, Health Care, Life Science, Biofertilizer, Probiotics, API, Biopesticides and many More.
 We Supply Our Machinery In Gujarat Most Cities Like Ahmedabad, Navsari, Surat, Rajkot, Porbandar, Bhavnagar, Gandhinagar, Mehsana, Patan, Veraval, Vadodara, Ankleshwar, Bharuch, Bhuj, Junagadh, Jetpur, Morbi.
Uma Pharmatech Machinery Fermenter System Comes With All Utilities Like Chiller, Compressor, Steam Generator, Filter Condenser, All Valves and Fittinfs, Automatic Controlling Panel , Skid Platfom, Sensors and Controllers.