Industrial Fermenter Manufacturer
In Industrial Fermenter Manufacturer in India Uma Pharmatech Machinery is One Of The Leading Manufacturer , Supplier and Exporter. UPM Have In house Facilities To Manufacture Industrial Fermenter and Laboratory Fermenter For various Field Like:
Probiotics
Prebiotics
Intermediate
Agrochemical
API and Bulk Drug
BIO Pharmaceuticals
BIO Plastic
Bioreactor Manufacturers in India

• UMA PHARMH MACHINERY(Ahmedabad-Gujarat, India)- Contact :+91-9726923885 , Email:

[email protected]

• fermetner shaker bioreactor fermentor ribbon blender, Contact: +91-8866137364 • fermenter, Shaker, Autoclave MANUFACTUR (UMA PHARMA|fermenter|bioreactor|shaker|Autoclave|fermentor), Contact: +91-9033404554
Manufacturer of Industrial Fermenter in India
Numerous prominent bioreactor producers, which specialize in creating cutting-edge bioreactor systems for various uses, have their headquarters in these places. In industries like pharmaceuticals, biopharmaceuticals, biofuels, food and beverage production, and wastewater treatment, bioreactors are crucial pieces of machinery.
A crucial role is played by bioreactor manufacturers in Mumbai, Chennai, Bengaluru, Hyderabad, Ahmedabad, Surat, Kolkata, Pune, Jaipur, Indore, Vishakhapatnam, Lucknow, Bhopal, Nagpur, Nashik, Vadodara, Amritsar, Agra, Kanpur, Chandigarh, Madurai, Varanasi, Patna, Kochi, Aurangabad, Jodhpur, Faridabad, Raj
Industrial Fermenter and Bioreactor: An Overview of the Manufacturers and Suppliers
Chemicals, food and beverage, pharmaceuticals, and many more industries use industrial fermentation and bioreactors extensively. Large quantities of biologically active chemicals, including enzymes, vaccines, antibiotics, and other goods, are produced using this machinery. The requirement for reputable industrial fermenter manufacturers and suppliers has risen significantly as the market for such goods continues to expand. We will talk about some of the leading producers and suppliers of industrial fermenters and bioreactors in this article.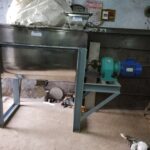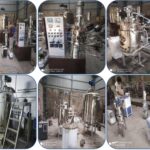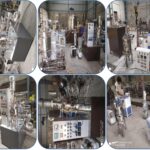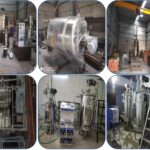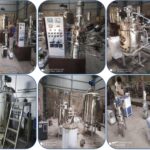 Types Of Bioreactor

There are Two Types Of Bioreactor Available From Indian Supplier and Indian Exporter. 1) Insitu Serializable Bioreactor 2) Autoclavable Bioreactor 3) Glass Fermenter System 4) Stainless Steel Fermentation Plant

In Laboratory Fermenter and Pilot Scale Bioreactor Ruston Turbine Impeller Is Commonly Use In Bottom Of Fermenter. Pitch Blade Turbine is Use In Upper Side Of Fermenter. Power Consumption Of Pitch Blade Turbine Is Very Low Compared With Ruston Turbine. Ruston Turbine Flow Radial and Axial Both For Better Mass Transfer.
Top Industrial Fermenter Manufacturers
Uma Pharmatech Machinery: In India, one of the top Manufacturers of industrial fermenters is Uma Pharmatech Machinery. The business provides a wide selection of fermenters, including stainless steel, glass, and custom fermenters. Additionally, the business offers installation, upkeep, and post-sale services for its goods.
Maruti Engineering Works: Maruti Engineering Works is a Indian firm that produces a range of fermenters and bioreactors for the food, biotech, and pharmaceutical sectors. The business provides both single-use and multi-use systems in addition to specialized solutions based on client needs.
Taking into account the logistics of working with a
supplier or exporter of Bioreactor
is also Necessary. Do they have the means to transport and deliver your equipment? Do they provide any guarantees or warranties with regard to their products? All of these should be considered before making a choice.
In conclusion, it can take some time and effort to
discover the ideal industrial fermenter or bioreactor for your purposes
, but it's worthwhile to make sure that you end up with a high-quality, dependable
piece of Fermenter
. You'll be well on your way to making an informed decision that you can feel confident in by taking into account things like your unique demands, the quality of the equipment, and the reputation of the supplier.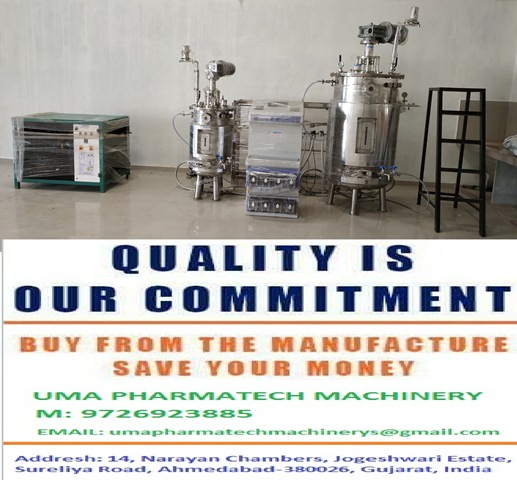 Manufacturer of Biofertilizer Plant With Industrial Bioreactor
Uma Pharmatech Machinery is Leading Manufacturer of Industrial Fermetner With Mirror Polish. We Are Manufacturing Total Fermentation Solution under One Roof Like:
Design Of Industrial Fermenter
Installation of Industrial Fermenter
Of course, cost is yet another crucial factor to take into account while looking for a bioreactor or industrial fermenter. Although it may be tempting to choose the least expensive choice, it's crucial to keep in mind that quality should always come first. Look for manufacturers and suppliers who provide reasonable pricing without compromising on quality or dependability.
There are a few considerations to make while looking for a supplier or exporter for your industrial fermenter or bioreactor. Working with a provider with a proven track record of dependability and professionalism is crucial in the first place. To learn more about a company's reputation, look for evaluations and recommendations from previous clients.
Manufacturers of Industrial Enzymes Manufacturing Plant
We Are Manufacturing Industrial and Lab Scale Fermenter Bioreactor Upto 25000 Litter Capacity in India.
When looking for high-quality industrial fermenters and bioreactors, it's crucial to conduct research and take into account a number of factors before making a decision. It can be difficult to know where to begin with the market being so crowded with manufacturers and suppliers. In this post, we'll discuss some of the essential characteristics to look for in an industrial fermenter or bioreactor and offer some advice for locating trustworthy suppliers and exporters.
When looking for an industrial fermenter or bioreactor, it's crucial to first take your operation's unique requirements into account. Which type of equipment is best for you will depend on various elements such as size, capacity, and intended use. Before making a choice, take the time to carefully consider your needs and weigh your possibilities.
The capacity of the apparatus itself should be taken into account when selecting an industrial fermenter or bioreactor. Choose manufacturers and suppliers who have a solid track record of manufacturing durable, high-quality equipment. To guarantee that your equipment is tailored to your unique needs, you might also want to think about working with a supplier that offers customization choices.
Quality Fermenter For Industrial Production Of API
Industrial fermenters and bioreactors are essential equipment for many industries, and the demand for these products continues to grow. Therefore, it is IMP to choose a reliable and experienced manufacturer or supplier to ensure the quality and reliability of these products. In this article, we have discussed some of the top manufacturers and suppliers of industrial fermenters and bioreactors. If you are looking for high-quality and reliable equipment, you can consider these companies as your potential partners.
The bioreactor manufacturers in these cities make use of their knowledge and cutting-edge technology to provide their customers with effective and high-quality bioreactor solutions that are tailored to their individual needs. To ensure optimum efficiency and productivity in bioprocessing activities, they place a high priority on innovation, dependability, and scalability.
Manufacturers of fermenters can be found in Mumbai, Chennai, Bengaluru, Hyderabad, Ahmedabad, Surat, Kolkata, Pune, Jaipur, Indore, Vishakhapatnam, Lucknow, Bhopal, Nagpur, Nashik, Vadodara, Amritsar, Agra, Kanpur, Chandigarh, Madurai, Varanasi, Patna, Kochi, Aurangabad, Jodhpur, Faridabad, Rajkot.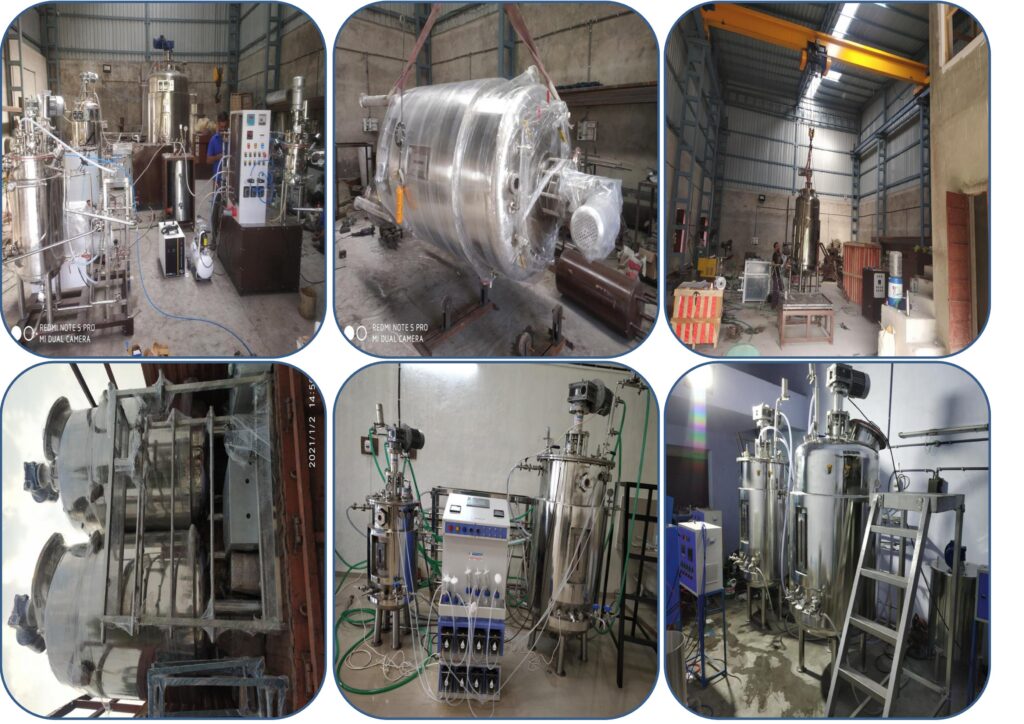 Exporter of Industrial Fermentation Vessel
A Fermenter Vessel for Industrial Fermentation The Basic Principles of Fermentation
The vessel provides a clean and regulated environment as the main container for the fermentation process.
Using an agitator to ensure effective mixing
By maintaining effective mixing of the fermentation medium, the agitator plays a critical part in promoting improved interaction between microorganisms and the substrate.
Microbial Growth Promoted by an Aeration System
The aeration system increases the growth and metabolism of microorganisms by supplying them with oxygen, which improves the fermentation process as a whole.
Controlling the temperature: Ensuring the best conditions for growth
Maintaining the optimum growing environments for microorganisms is essential for maximizing their productivity during fermentation.
Automatic Industrial Fermenter Manufacturers From India
Systems for Monitoring and Control: Real-Time Optimization
Critical parameters including temperature, pH, dissolved oxygen, and agitation speed may be monitored and controlled in real-time by using these systems, ensuring accurate adjustments and top performance.
Units for Harvesting and Sorting: Effective Downstream Processing
These devices simplify downstream processing and increase product yield by making it easier to separate the required product from the fermentation broth.
Purchase From Manufacturer of Fermenter
Uma Pharmatech Machinery
Fermenter Bioreactor-350 Litter
5kl Industrial Fermenter Bioreactor