Bioreactor Manufacturer in India
Fermenter and Bioreactor Manufacturer in India and All Globe We Are Leading Supplyer. UMA PHARMATECH MACHINERY Innovate Best Idea and innovation technique For Bioreactor Manufacturer in India.
Uma Pharmatech Machinery Production Unit Of bioreactor manufacturing in ahmedabad-gujarat -india. We Supplt Bioreactor For biofertilizer Manufacturing and othet product manufacturing in indian most of agriculture states like
West Bengal
Uttar Pradesh
Punjab
Gujarat
Haryana
Madhya Pradesh
Assam
Andhra Pradesh
Karnataka
Chhattisgarh
Maharashtra.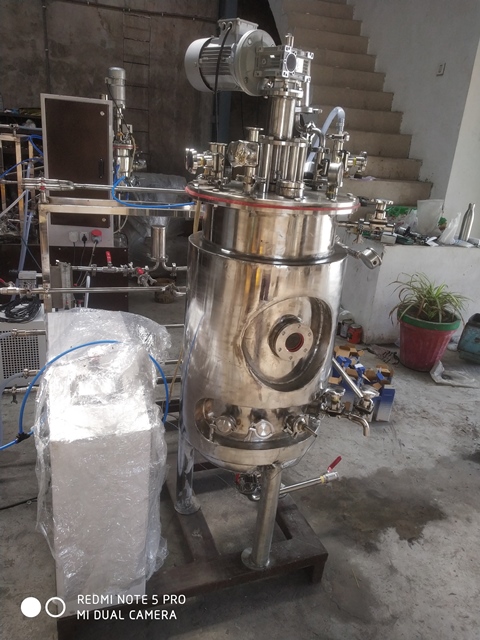 UMA PHARMATECH MACHINERY is the Leader in  fermentor and bioreactor manufacturer in India. UPM Provide our client different capacitiy of bioreactor, according to the various need and specification that our different clients have. Uma Pharmatech give our client the best and so we boast of being the best Bioreactor manufacturer in the india and globally. UMA PHARMATECH product are manufacturing keeping in mind the Specification of the customer. UPM supply and export bioreactor, Lab Bioreactor, Industrial Fermenter/ fermentor/bioreactor, Jackated Fermenter, Glass Bioreactor. The bioreactor that we developed is of Jindal grade and quality.
At UPM we are a team of experienced technology and microbiologist and we use our expertise to design and manufacture the world's Ossam range of product for our valued Customers. 
Major benefit of  experienced professionals is  we can now design Bioreactor and fermenter according to the specific requirements of the client which has helped us in winning their trust in Uma Pharmatech Machinery.
We supplies and exports, industrial fermenter and laboratory bioreactor Prize, glass Fermentor, Limpet Coil Fermenter. 
UPM laboratory Bioreactor which has Best flexibility and easy to operate Automation  is an Best choice for those involved in Production and Institution settings. We Provide Low Cost Fermenter Prize in India.
Uma Pharmatech Looking For Customer From China, Bangladesh, Libya, Indonesia, Nigeria, Turkey, Japan, Sudan, Argentina, USA, UK, Zambia, Jordan, Ethiopia, France, Spain, Egypt, Saudi Arabia, Italy, Kenya, Thailand, Singapore, Uganda, Rwanda, Nepal, Qatar, Oman, Vietnam, France, Syria, Turkey, Taiwan, Netherland, Angola, Sudan, Ethiopia, Libya, Belgium, Mali, Zambia, Mexico, Syria, Tanzania.