Autoclave Manufacturer in tamilnadu
For Manufacturing Of vertical Autoclave In Tamilnadu , UPM is Trusted Name For Autoclave Manufacturer in Tamilnadu. We Are Manufacturing Laboratory and Hospital Autoclave. Uma Pharmatech Machinery Manufacturing Verticla Autoclave With Foot Lifting Facilities above 100L To 250L Model In Tamilnadu. We Have two Catagory For Vertical Autoclave
Single Wall Vertical Autoclave Steam Serilizer
Double Wall Vertical Autoclave Manufacturers and Suppliers
UPM Manufacturer Double Wall Vertical Autoclave For Microbiology Lab, Biofertilizer and bio pesticides unit, Hospital, University. We Supply Two Types Vertical Autoclaves:
Single Wall Vertical Autoclave
Double Wall Vertical Autoclave
We Supply Double Wall Vertical Autoclave In 
Chennai
Coimbatore
Madurai
Tiruchirappalli
Salem
Tirunelveli
Erode
Vellore
Thoothukudi
Thanjavur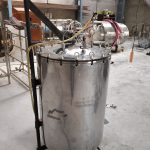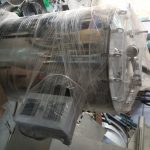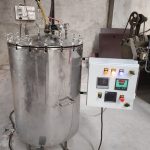 Automatic Control Vertical Autoclave Manufacturer in India
Accessory and Items For Vertical Autoclave:
Immersion  water Heater:  Electric Power Saving Immersion Type Water Heater Elements
Gasket packing between lead: For Reduce Vapour and Steam leakage From Chamber for low time sterilization
Gas Release Solenoid Valve: -For Release air present inside the autoclave before disinfection in chamber with our product  and steam after sterilization.
Safety Valve:  To drain excess steam in case the Higher Pressure Build Up Rather Than Set Value to work appropriately.
SS Basket For Sample Store In Vertical Autoclave Sterilizer:  To store the  Instruments for Sterilization in Vertical Autoclave
Low Water Indicator: -Allows to Automatically see the range of water present inside the  Autoclave chamber.
Vacuum Releasing Solenoid  Valve: For Build Up a pre-vacuum in autoclave chamber
Drain release Valve:  For Drain  all the water from the  Vertical Autoclave chamber.
Digital  Temperature Control vertical Autoclave
Temperature indicator:  for indicate and  controlling the temperature inside the vertical Autoclave chamber.
Inbuilt Timer:  This Timer Will Help To Sterilization Holding Temperature After First Time 121 Degree Temperature Achived In Vertical Autoclave Sterilizer
Vertical Autoclave Sterilizer Manufacturer in India-Chennai
UPM Vertical autoclave sterilizer are ideally intended to Match different Application of End User.  UPM additionally supplier economy advance model to different Customers in India-Tamilnadu-Chennai For Defense in Installation and  Research Laboratories and Educational Institute and Research and Development  Laboratories and Large public For  worldwide organization. Our Vertical Autoclaves Sterilizer are Made From Double Wall Construction For Safety Precaution During Working With Vertical Autoclave Sterilizer. The Inner  Wall Made From 3mm Steet Thickness As Per ASME Guidelines and Calculation. Outer Wall Made From 0.8mm Thickness For safe Working From Hot Wall Of Vertical Autoclave Sterilizer.
The Vertical Autoclave are air protected from inside and outside.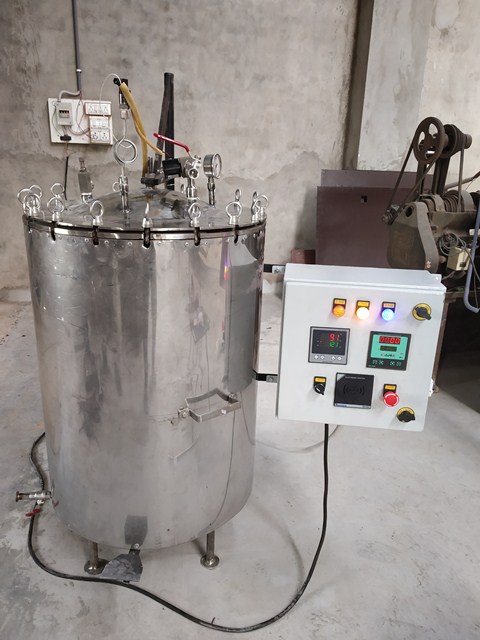 MANUFACTURER OF DOUBLE WALL VERTICAL AUTOCLAVE STERILIZER
UPM created for laboratory applications Double Wall Vertical Autoclave Sterilizer For Completer the cycle Easy To Use more secure & more exact and reproducible and simpler to approve. Double Wall Vertical  Autoclave give an actual technique to sanitization/ sanitation and disinfection. UPM work with a blend of steam and strain and time. Double Wall Vertical Autoclave work at 121 degree temperature and strain to kill microorganism and spore Present On Sample. They are utilized to clean specific organic waste and sanitize media and instruments & lab product. Managed clinical waste that may contain microbe organism & infections and other organic material are prescribed to be inactivated via autoclaving before removal.
Laboratory Vertical Autoclave Supplier in Tamilnadu
UPM Unique Way locking system on the vertical autoclave is Knob Type and Radial Locking Type To temperature  hold fast to public and worldwide ASME guidelines. UPM System remains locked as long as there is abundance tension in the chamber. 
Laboratory Autoclave Machine Manufacturer in India
UPM Manufacture, Export and Supply Laboratory Vertical Autoclave Steam Sterilizer In India. We Export Double Wall Vertical Autoclave In Ethiopia, Africa, Mexico, Nigeria, Netherland, Philippines, UAE, USA, Uk, Oman, Dubai, Vietnam, Thailand, Poland, Egypt, Spain, Greece, Vietnam, Spain, France and So On Countries.
Purchase From Manufacturer of Fermenter
10 Out Of 10
Uma Pharmatech Machinery
Uma Pharmatech Machinery-UPM
Fermenter Bioreactor-350 Litter
Vertical Autoclave 210 Litter