Biofermenter manufacturer
UPM provide extreame quality biofermenter manufacturer in india. uma pharmatech machinery manufacturer different size of pilot scale bio fermenter bioreactor  supplier and exporter in India.
Standard Size of Biofermenter are
100L glass fermenter.
200L laboratory fermenter.
350L lab scale fermenter.
500L pilot scale fermenter.
1000L industrial fermenter.
1200L production fermenter.
uma pharmatech machinery have specialized trained manpower for design of fermenter bioreactor for pilot scale fermenter.
uma Pharmatech Machinery have special calculation of fermenter design for different different application.
we have upto capacity to manufacturer fermenter upto 50000 litter.
we have special designed agitator system for fermenter for contamination free product delevery in every batch.
Our fermenter Is Ideal For all Application In industry. our fermenter have special designed ruston turbine impeller for ideal mixing and pumping of various fluid used in bio process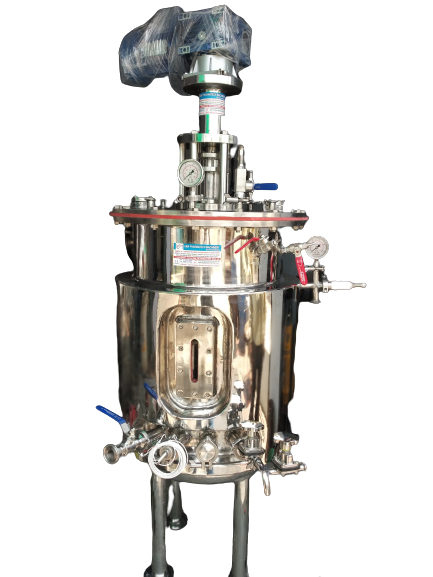 Biofermenter Are Special Designed By Uma Pharmatech For Economic Production of Biofertilizer and Bio pesticides.
In Our Special Designed Bio fermenter Not Require boiler  For media Sterilization. Because Of Vary Costly Sterilization and Lost Of Energy and Money Of Customer We Changed Our Fermenter System.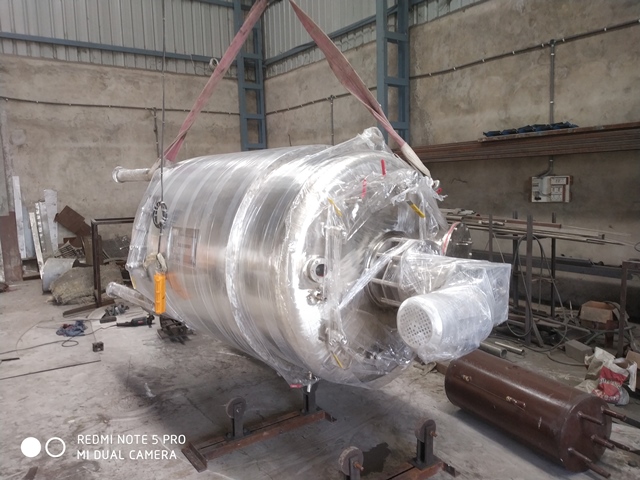 uma pharmatech provide total utilities for biofertilizer and biopesticides plant manufacturing like:
Industrial fermenter.
water chiller.
Oil Free Air Compressor.
Autoclave.
BOD Incubator.
Rotary Shaker.
Ribbon Blender.
Electric Non IBR Steam Boiler or Steam Generator.
Use Of Our Designed Fermenter
Liquid Biofertilizer Manufacturing
Biodiesel Production
Biopharma Production item
 Aqua Food Manufacturing
Algae Manufacturing
Enzyme Production
Aerobic culture
Cell Culture
Anaerobic Culture
Mammalian Cell