Glass Fermenter Cost in india
Umapharmatech Machinery Gives Turnkey Solution For biofertilizer, biopesticide, probiotics, antibiotics ,enzymes etc. UPM Is Trused Name For Fermenter Manufacturer in india. We Supply and Install More Then 100 Plus Pilot Scale Fermenter For Various Application In India and Abroad Countries.
Uma Pharmatech Gives Customized Design For Various Application Of Bioreactor With Efficient Mixing Performance. We Gives Scada Based Control and Monitoring System For High Accurate Batch Process Record . We Gives Data Analytics and Data Logging System For Automatic Batch Record.
Uma Pharmatech Machinery Has Inhouse Manufacturing Facilities Like:
Machining Workshop
Argon Welding Facilities
10 TON EOT Crane Facilities
Plasma Cutting Facilities
Skilled Fabricator
Well Experienced Fermenter Designing Staff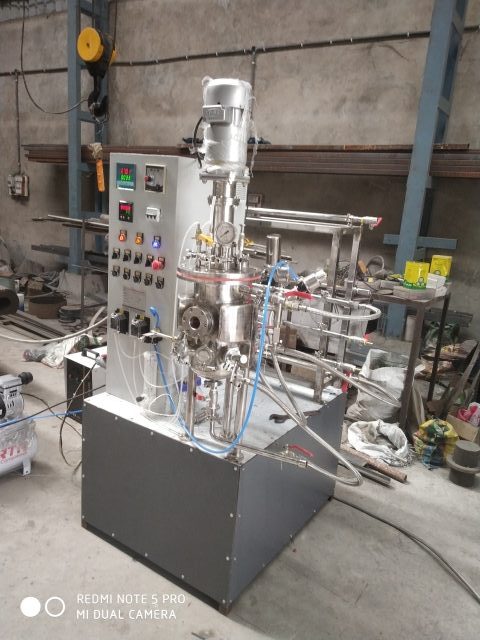 Uma Pharmatech Machinery Looking For Customer From State in India Like:
Delhi
Mahārāshtra
West Bengal
Karnātaka
Tamil Nādu
Telangana
Gujarāt
Uttar Pradesh
Rājasthān
Madhya Pradesh
Andhra Pradesh
Bihār
Jharkhand
Haryāna
Jammu and Kashmīr
Chhattīsgarh
Chandīgarh
Assam
Odisha
Kerala
Uttarakhand
Tripura
Mizoram
Manipur
Puducherry
Himāchal Pradesh
Meghālaya
Andaman and Nicobar Islands
Sikkim
Nāgāland
Arunāchal Pradesh
Goa
Lakshadweep
Dādra and Nagar Haveli
Damān and Diu