Uma Pharmatech Machinery is One Of the trusted Bio Engineering Company Since 2013. We Provide Facility To Our Customer Testing and Research In Our Facilities for Lab Scale Testing and Production. Uma Pharmatech Machinery Have Inhouse Testing and Research Microbiology Lab. Our Lab Equipment's are Specially Design For API, Pharma, Biofertilizer, Aqua Culture, Probiotics, Bio Plastic, Yeast, Vaccine and Many More.
Uma Pharmatech Machinery Have Inhouse Manufacturing Facilities For Manufacture Bio Equipments. We Have Advance Technology Machinery For Stainless Steel Cutting, Cleaning, Grinding, Polishing, Mirroring Like Plasma Cutting Machine, We Have 10 Ton EOT Crane Facilities For Industrial scale Fermenter and Reactor and Heavy Machinery Lifting. Due To Inhouse Manufacturing Facilities We Can Deliver Our Product Before Dispatch Schedule. This Inhouse Manufacturing Facilities Directly Benefit To Customer With Low Cost Manufacturing Compared With Other Manufacturer.
We Are Manufacturing Following Equipment's and Machinery
Biofertilizer Plant Setup
API Manufacturing Plant Setup
SS Reactor and vessel With Agitation System
SS Mixing and Storage Tank
Fermenter Accessories like Tc Fitting and Pipe Fitting
Enzymes Manufacturing Plant
Manufacturer and Suppliers of Process Equipment
We are Manufacturing Laboratory Equipment Like Lab Fermenter , Pilot Scale Fermenter, Production fermenter, Glass Fermenter, bioreactor, API Manufacturing Plant, Biofertilizer Manufacturing Plant, Bio Pesticide Manufacturing Plant, Vaccine Manufacturing Plant .
In Our Lab All Equipment and Machinery is Manufactured By Uma Pharmatech Machinery, Which is Very User friendly and Automated Control For Large Scale Industrial Production.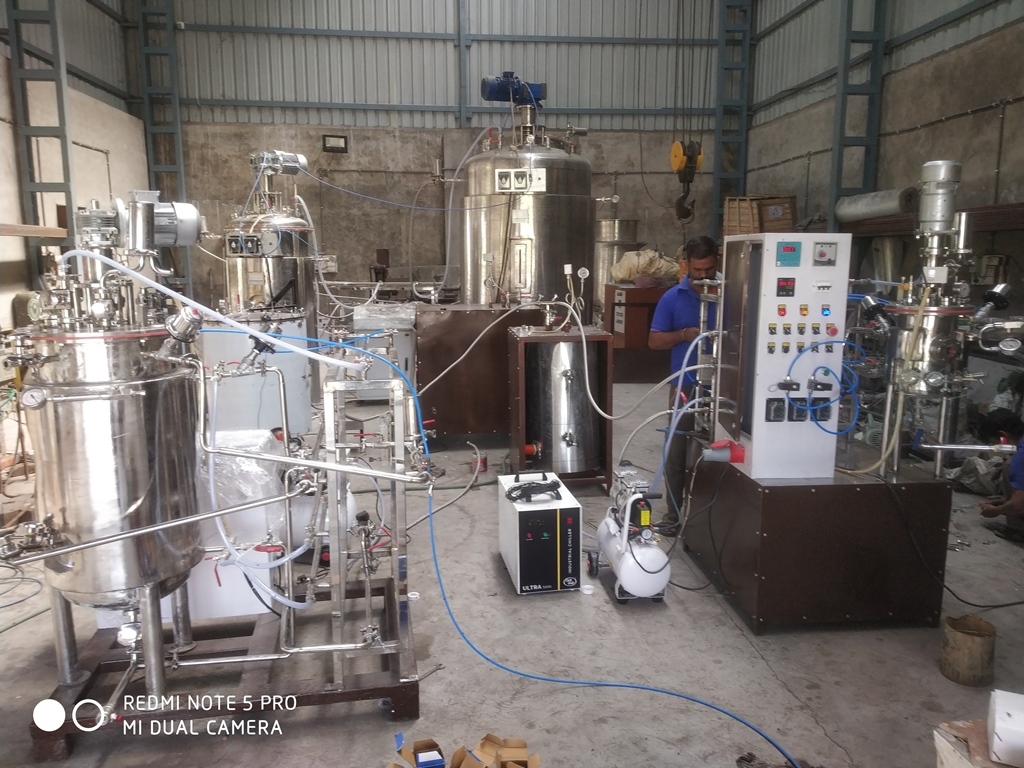 Manufacturer and Suppliers of Fermenter and Bioreactors
We Deliver Our Product in Indian Most States Like Maharashtra, Andhra Pradesh, Karnataka, Gujarat, Punjab, Goa, Haryana, Tamilnadu, Telangana, Madhya Pradesh, Jharkhand, Arunachal Pradesh, Kerala, Odisha, Nagaland, Sikkim, Rajasthan, West Bengal, Uttarakhand.
We Deliver Our Product In Most Cities in MAHARASHTRA Like Mumbai, Pune, Nagpur, Thane, Nashik, Vassai, Aurangabad, Solapur, Amravati, Nanded, Kolhapur, Ulhasnagar, Sangli, Malegaon, Jalgaon, Akola, Latur, Dhule, Ahmednagar, Chandrapur, Parbhani, Jalna, Bhusawal, Panvel, Badlapur, Gondia, Satara, Barshi, Yavatmal, Achalpur, Osmanabad, Nandurbar, Wardha.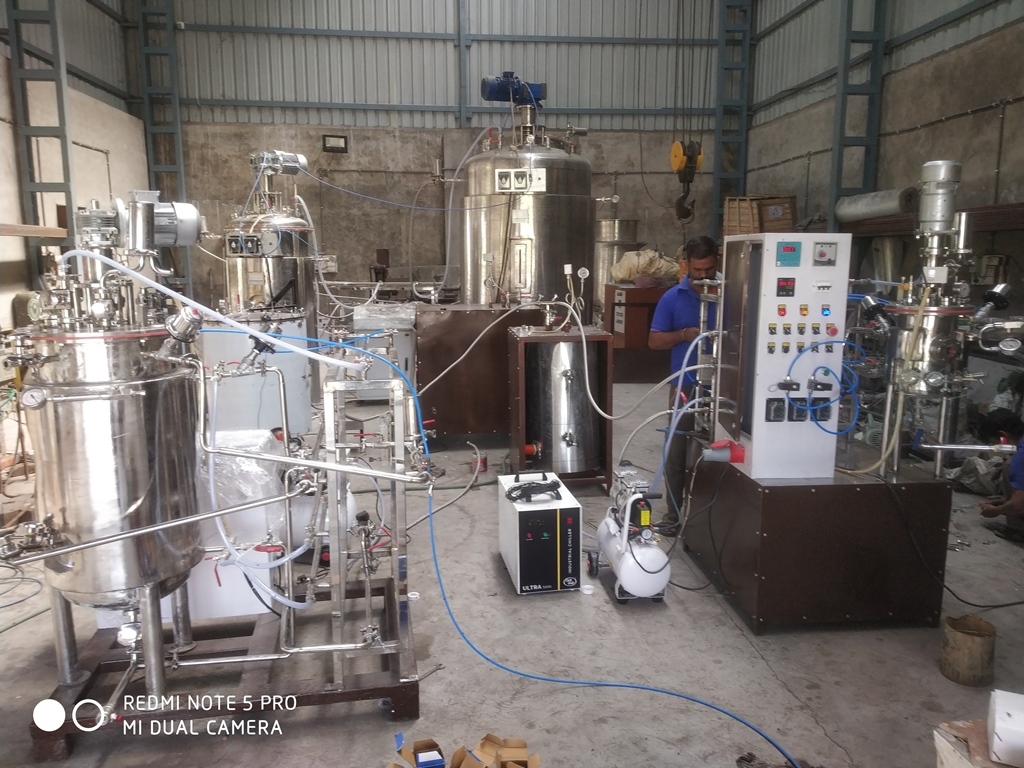 Bioreactor-Fermenter Suppliers and Exporters
Uma Pharmatech Machinery Is Leading Manufacture Of Industrial Fermenter and Laboratory Bioreactor. Our Fermenter Comes With All Utilities Like Chiller, Air Compressor, Fermenter, Steam Generator ETC. We Manufacture & Export Our Fermenter In Japan, Greece, Mexico, Oman, USA, UAE, uk, Sweden, Spain, France, Indonesia, Switzerland, Poland, Morocco, Philippines, Africa, Nigeria, Netherland, Oman, Qatar, Russia, Australia, Uganda, Rwanda, Ghana, Canada, Brazil, Singapore, Kenya, Egypt, Sri lanka, Thailand, Denmark, Malaysia, Indonesia Etc.