10kL Production fermenter Manufacturer
Profuction Fermenter Manufacturer in india UMA PHARMATECH MACHINERY Is Well known Name In Fermentation Plant Setup. We are Leading Manufacturer For Production Fermenter In India. We Are Supplying Total Setup For Bio fertilizer Plant in Production of API, Biofertilizer, Antibiotics, Enzymes, Biopesticides, microbial production of amylase, Microbial Production of Lysine,  etc.…
Our Fermenter Is Used For Above Application. We Are Manufacturing Different Fermenter and its type for various industries. We are Manufacturing Lab scale , Pilot Scale and Large Scale Fermenter and production fermenter for bulk manufacturing.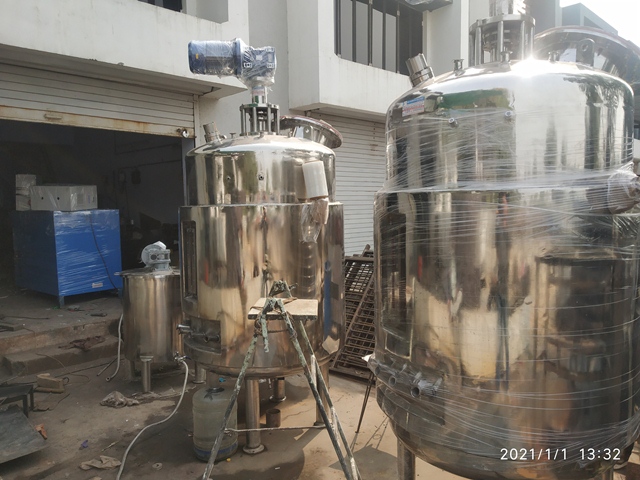 UPM Have Best Experience and Make Innovation And Give You Turnkey Solution For Bio Product Manufacturing. We Develop Production Fermenter With Inbuilt Heating System For Reduce Manufacturing Cost.
Uma Pharmatech Machinery industrial fermentations are Comes With  fermentation tank  in which sterile liquid medium can be Sterilized and, aeration, Agitator, monitored by sensing instrument like p sensor, temperature, dissolve oxygen sensor, Redox sensor, mass flow control, Optical Density sensor, Inbuilt Heating System For Sterilization and temperature control during batch process, and Aseptic Sampling Facilities and peristaltic pump with additional materials without introducing contaminants in batch.
For Microbial Production Of Amylase UPM Production Fermenter is Used For Manufacturing. For Production of Microbial Amylase  and microbial production of lysine Large Scale Fermenter is required.
Our Fermenter Is Used For Manufacturing Of Antibiotics Like Mupirocin and Tacrolimus Production in india. Uma Pharmatech Machinery Production Fermenter is also Used For Probiotics Manufacturing, Biofertilizer Manufacturing, Antibiotic Manufacturing, Aqua Culture, Biopesticides Manufacturing, Pharma Bulk Drug Manufacturing Etc.
For Manufacturing Of Antibiotic Large Scale Fermenter Is Require Because Biomass Produce After Batch Complete is Very Small Amount. So  For Manufacturing Antibiotic number of Larger Scale Fermenter is required.
Industrial Fermenter Prize is Depends on volume of production require in one batch. Uma Pharmatech Provide Complete Solution As a fermenter manufacturer. Our Standard Model Cover From 2 kl To Higher Scale in industrial scale fermenter. In India there Number Of Fermenter Manufacturing Company But Be are leading in industrial large scale fermenter. Due To low cost industrial fermenter prize We are leader in Ahmedabad- Gujarat. Because of Inhouse Production of All Fermenter Parts we can sale low cost industrial fermenter prize in India.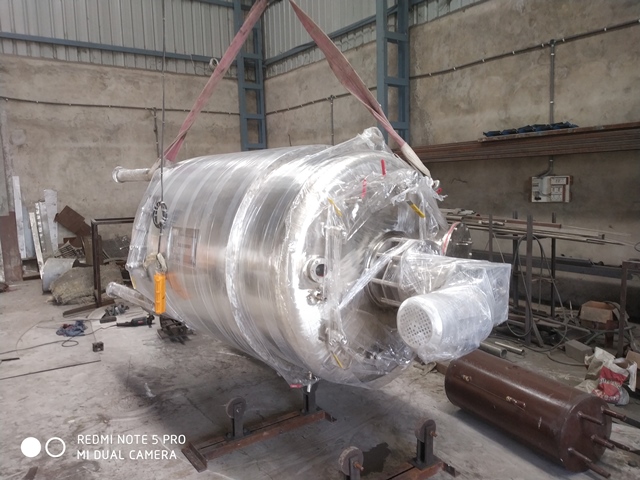 UPM Export Pilot Scale Fermenter and Bioreactor For Biofertilizer Production in Bangladesh, Nepal, Vietnam, Spain, France, Ethiopia, Thailand, Japan, Russia, Canada, Mexico, UAE, US, Oman, Qatar, Australia and Many Countries in the World.
Uma Pharmatech Manufacture Production Fermenter With Inbuilt Heating system and Media Sterilization For Low Cost Fermenter in Production scale Fermenter.
We Are Supply All Turnkey Plants and Equipment For Fermentation Plant Like:
Electric Steam Generator or Boiler
Production Fermenter
Seed Fermenter
Rotary Shaker
Chiller Unit For Temperature Maintain During Process Mode
Oil Free Air Compressor
Filtration Unit at air inlet and air outlet
Pipe Structure
Skid Platform
Ph Controlling System With  Peristaltic Pump
Online Sterilizable Ph Measurement System
DO(Dissolve Oxygen Measurement System) Sterilizable
SIP System
CIP System
Automation Controlling With PLC or SCada Based Controlling System